For danish version click here
Søren travels and has travelled a lot around the world, and at many occasions also worked in japan. He has been a tattoo artist for over a decade, and have besides his many years of experience, a very simple approach to the art of tattooing.
Japanese / oriental tattoos
the style of japanese tattooing, or irezumi ,is a timeless style which goes centuries back.
if you look for anything special in this style, please give us your ideas and we will gladly help you bring them to life.
our tattooers have won many prices during the years, in different categories.
for example in japanese tattooing, which is the speciality of søren lind.
he also do other styles ,and have won more than 20 prizes for he's work on different conventions nationally and internationally.
Besides the japanese tattoos, we do all styles of tattooing.
call the shop,and set up a meeting for consultation so we can give you inspiration, or talk about whichever idea you may have for your new unique and personal tattoo.
call us at 0045-32201631 or mail us an email trough our formular, which you can see at the right side.
see you at enter the dragon tattoo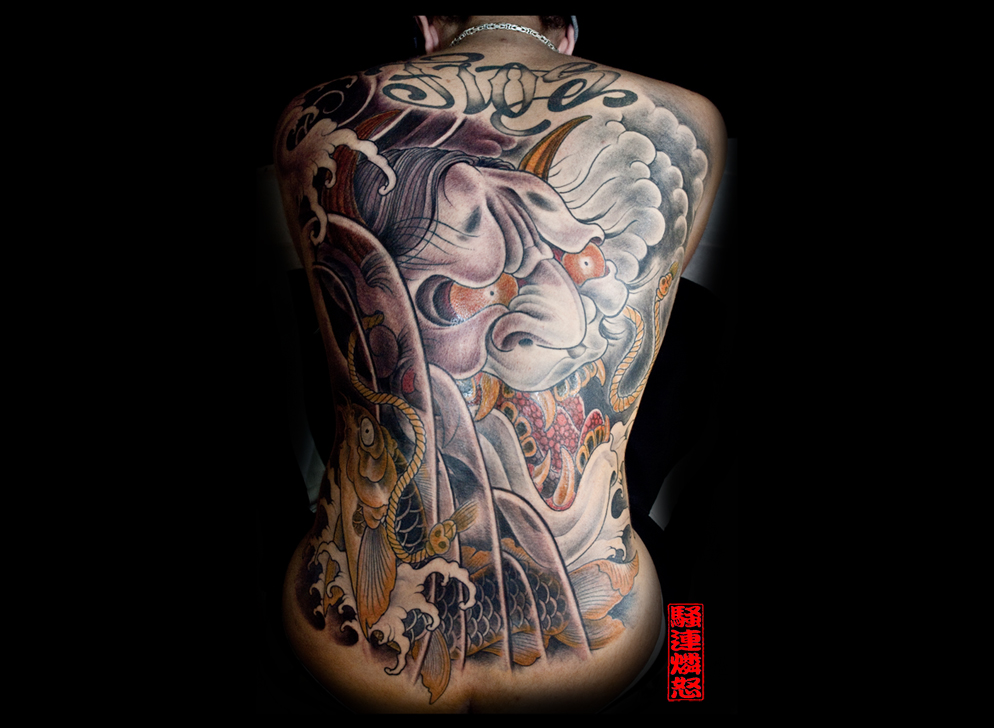 Inkwork by Soren Lind
Artwork by Soren Lind